Reusable water bottles keep money from going down the drain
by Matt Marusiak on March 20, 2011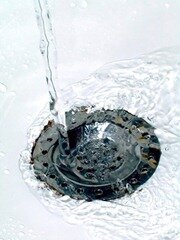 People in the US consume eight billion gallons of water in 50 million bottles annually, in spite of an abundance of nearly free, good tasting tap water. Instead of buying bottled water, a reusable water bottle and a little planning can go a long way to both save money and the environment.
So why do people buy bottled water? Mainly, because it is convenient. For health conscious people, grabbing a bottle of water while on the go or at a meeting is a better choice than a can of soda or a sugary fruit drink. Additionally, bottled water often does taste better than tap water. The taste of tap water can be hit or miss depending on its source and treatment, but bottled water is normally filtered and treated (at least we hope so).
But these benefits are not worth the costs or environmental impact of bottled water. Bottled water costs a whopping 1900 times more than tap water. Bottled water uses a lot of fossil fuel – 1.5 million barrels of oil per year – both for the manufacture of the plastic, and the transportation of empty bottles to the bottler and full bottles to stores. And, after a few minutes of use to drink the water, 86% of the bottles are thrown away instead being recycled.
So if good tap water available, a reusable bottle is the way to go. Reusable bottles come in , , and . And, if the tap water doesn't taste good, a would solve that problem. Using a water bottle with an integrated filter gives the benefits of bottled water at a fraction of its cost and environmental impact.
It might take bit of planning to make sure you bring your bottle and fill it before a meeting or a trip. But such small actions make the world a healthier, greener place.